WELCOME BABYS!
Some About Me :
Hello adorable Nicki fans
Am 16
My name is Paola
I lov Nicki, Idols? Alicia keys and Ashanti
In deep love with Tyga and soulja boy!
my dream is to be famous ...I sing, I write songs design and Dance! :)
u can find me on twitter, follow me, tweet me and I follow back :* LOV==>



HOLLA AT ME!=>


:'))))


href="http://s1323.beta.photobucket.com/user/Sempree/library/" target="_blank">


*****DAMN YEAH *****


~SWAG ~~SWAG ~~SWAG ~~SWAG ~~SWAG ~

wow!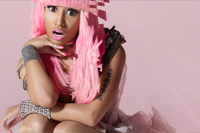 /

!~ BROOKE CANDY ~!


GRIMES

HOTTT


Bob


Holla at me !

Ma nails [[DOPE 187]]

Blog
Sun, Nov 4, 2012 at 1:20 AM

BARBS I D LOV TO TWEET WITH ALL OF UA follow me tweet me and i dfnty follow ur pretty asses back... @paola_sempre ! I LOV ANYONE WHO READ THIS!