I've been luvin' Nicki since 9. Name is LaVonne, and I am Me! xD Born and raised in Miami, Florida,
but my home away from home is in Jamaica with my family..
Love God, Family, Friends, Life, And... NICKI MINAJ!
I am your leader hoe. Your not a believer though? #SuckABIGZick #TeamMinaj #Dontbother

Follow Me On Twitter: @Cherished_Barb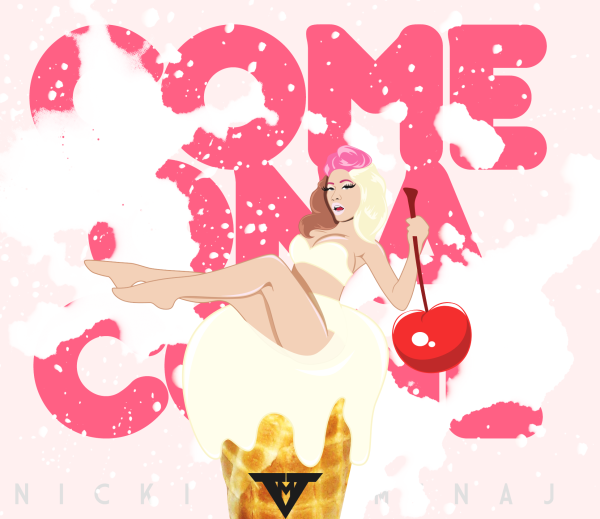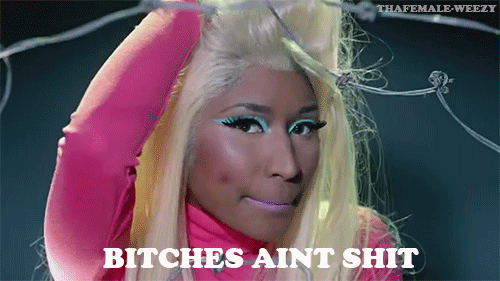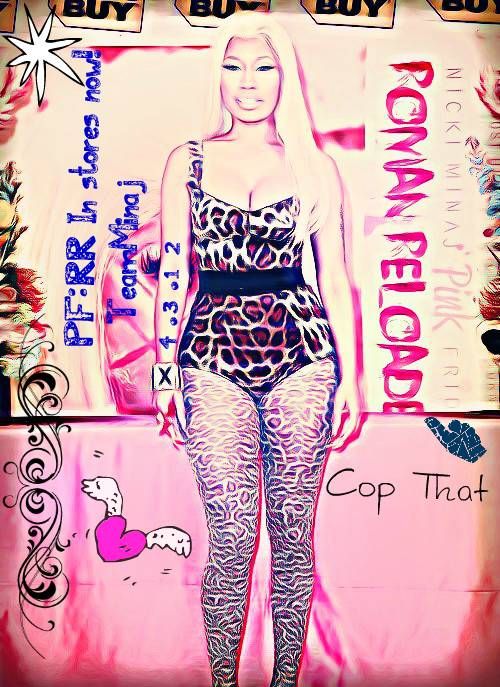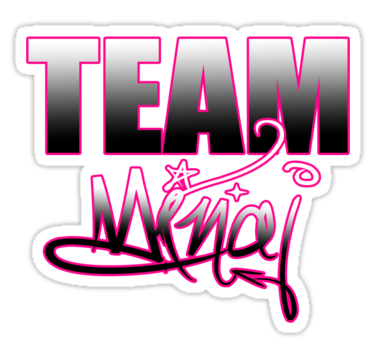 Why I love this lady...


These 3 done my me!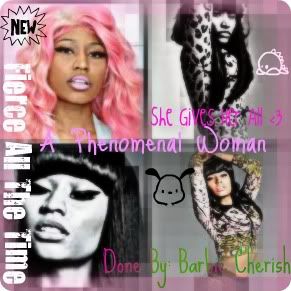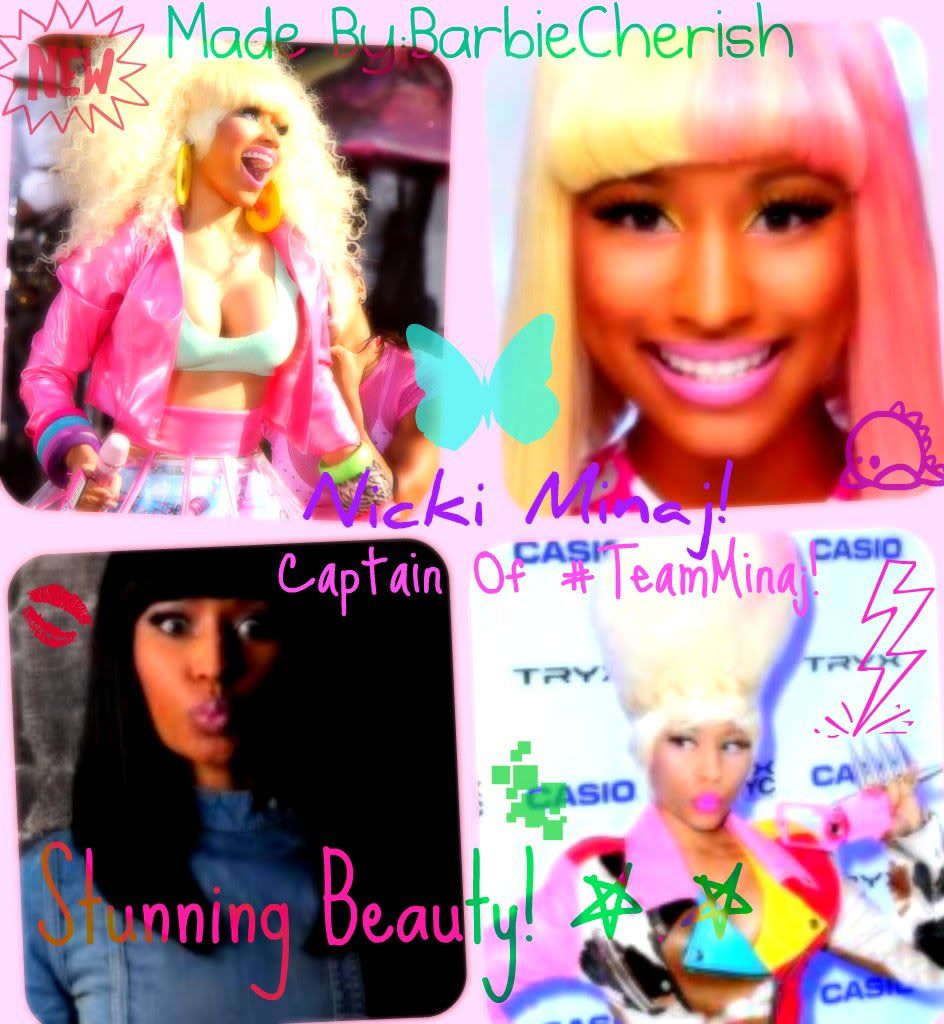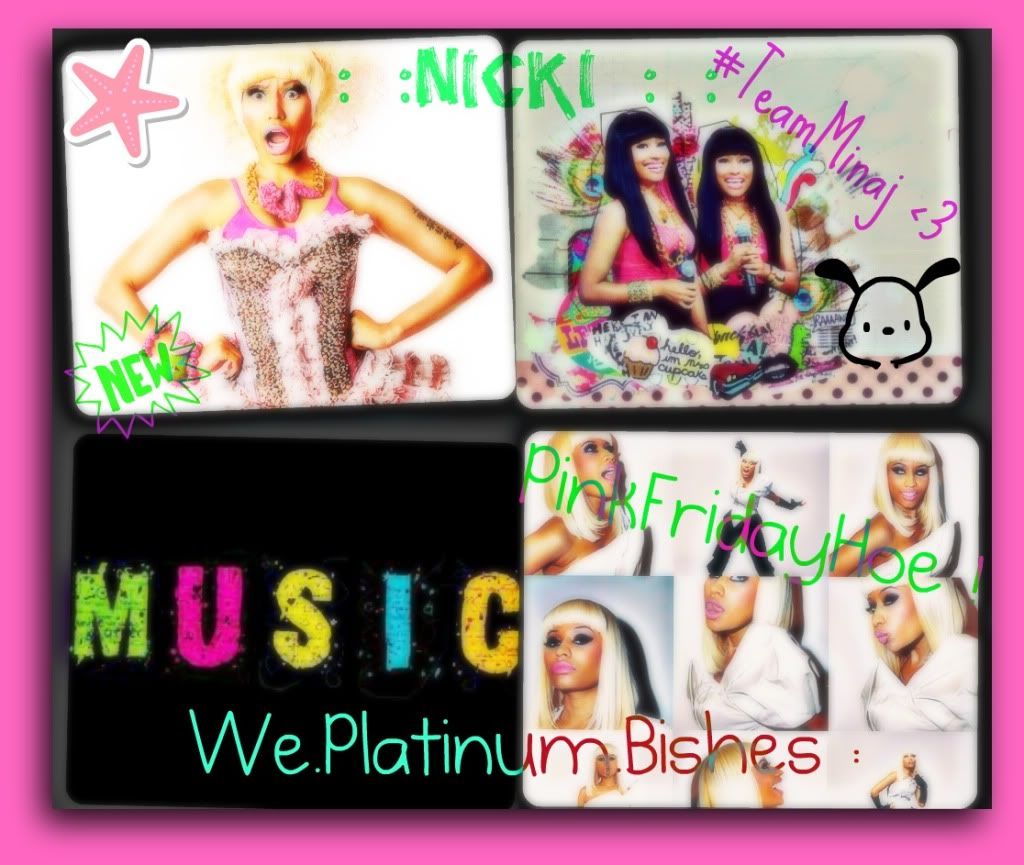 She DONT do shotgun, she be driving her own car!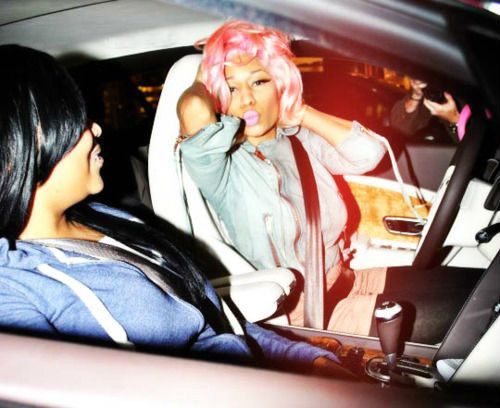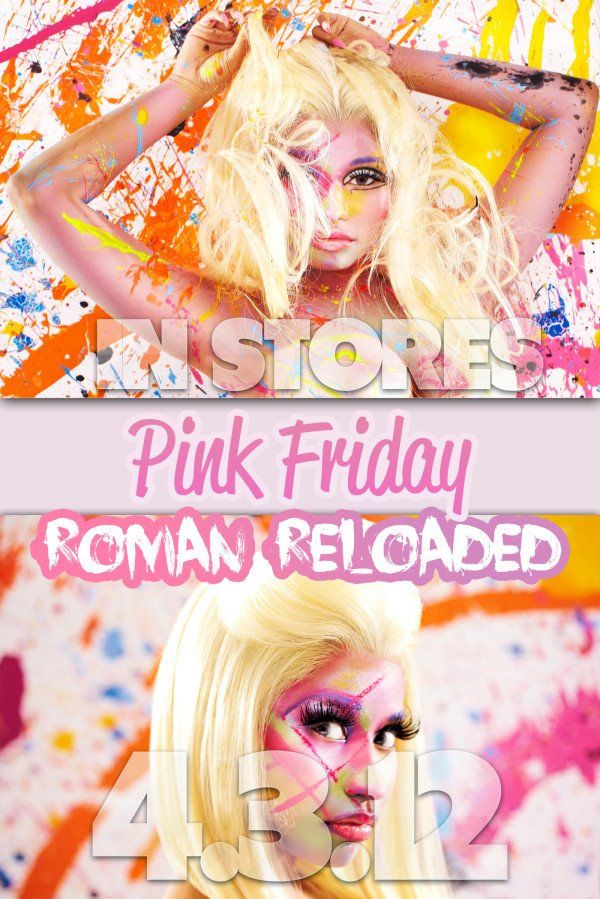 Okay you seen my profile ;


:D
Blog
Wed, Jul 25, 2012 at 7:01 PM

So I went to the concert! Hallelujah! 2Chainz, opening act awl lat.. Nic? Flawless as-fucking-usual, but yess! The show was great, Me & my buddy went to our REAL seats then we sneaked up front. :D We saw the YMCMB family! DJ Khaled, Birdman, Lil Wayne, and SB! Yup, then Lil Wayne was perfoming Pop Dat & then he came to the side I was, the sercurity guard liked me so he let me go up front!...